AUTO DIVISION
Sunroad Automotive dealerships represent true automotive excellence, providing quality vehicles, maintenance, repairs, parts, and more to thousands of customers every year. As the largest part of the Sunroad family, we're proud to bring unbeatable service and value to each of our many locations.
All roads lead to Sunroad Auto
1,000,000,000+
Over a billion dollars in annual sales
30,000+
Over 30,000 Cars sold annually
250,000+
Over 250,000 service visits annually
1,500+
Passionate employees
Our Dealership Portfolio
The Sunroad Auto experience starts long before you drive off the lot and extends long after. When one of us is working for you, we all are.
United States
BMW of El Cajon

Michael Hazlehurst
General Manager

Genesis of Kearny Mesa

Joseph Spurrier
General Manager

Kearny Mesa Chevrolet

John Segal
General Manager

Kearny Mesa Chrysler Dodge Jeep Ram

Pete Lazic
General Manager

Kearny Mesa Ford

Al Stein
General Manager

Kearny Mesa Hyundai

Banu Grewal
General Manager

Kearny Mesa KIA

Al Stein
General Manager

Kearny Mesa Subaru

Joseph Spurrier
General Manager

Pacific Honda

Joe Bottarini
General Manager

San Diego Chrysler Dodge Jeep Ram

Al Lemoine
General Manager

Toyota Chula Vista

Stephen Bear
General Manager
Mexico
Honda La Paz

Juan Carlos Vizcaino
General Manager

Honda Los Cabos

Eloisa Cazares
General Manager

Honda Metepec

Ebner Ascarrega
General Manager

Honda Motos La Paz

Juan Carlos Vizcaino
General Manager

Honda Motos Los Cabos

Juan Carlos Vizcaino
General Manager

Honda Santa Fe

Alejandro Estevez
General Manager

Honda Tollocan

Ebner Ascarrega
General Manager

MG La Paz

Marco Valencia
General Manager

MG Metepec

Hector Trevilla
General Manager

MG Tollocan

Hector Trevilla
General Manager

Subaru La Paz

Wilbert Maldonado
General Manager

Subaru Tijuana

Alberto Garcia
General Manager

Toyota Ensenada

Alberto Garcia
General Manager

Toyota La Paz

Wilbert Maldonado
General Manager

Toyota Los Cabos

Jorge Reyes
General Manager

Toyota Oriente

Alberto Garcia
General Manager

Toyota Tijuana

Alberto Garcia
General Manager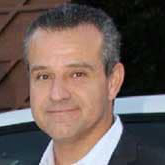 Taso Theodorou
President, Sunroad
Automotive US/Mexico
Rob Ginis
Chief Operating Officer
Automotive US
Marcelo Andrade
Chief Operating Officer
Automotive Mexico